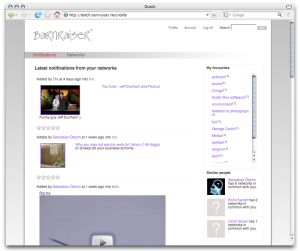 Our very own community is build on Dutch.
The software allows all of us to share information surrounding our mission.
The build network has a few minor changes. We have our own theme and we have added some intoduction texts, but apart from that it is an "out of the box" installation.