Import blog entries from the whole blogsphere into your blog stream with Roundhouse; our social blogging tool.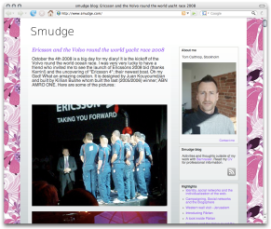 Roundhouse is a lightweight social blogging tool. It includes an importer so that you can include other blog entries into your blog, a tagcloud, highlights list and much much more.
For more information, downloads, case studies, guides and a technical specification please visit the Roundhouse product page.